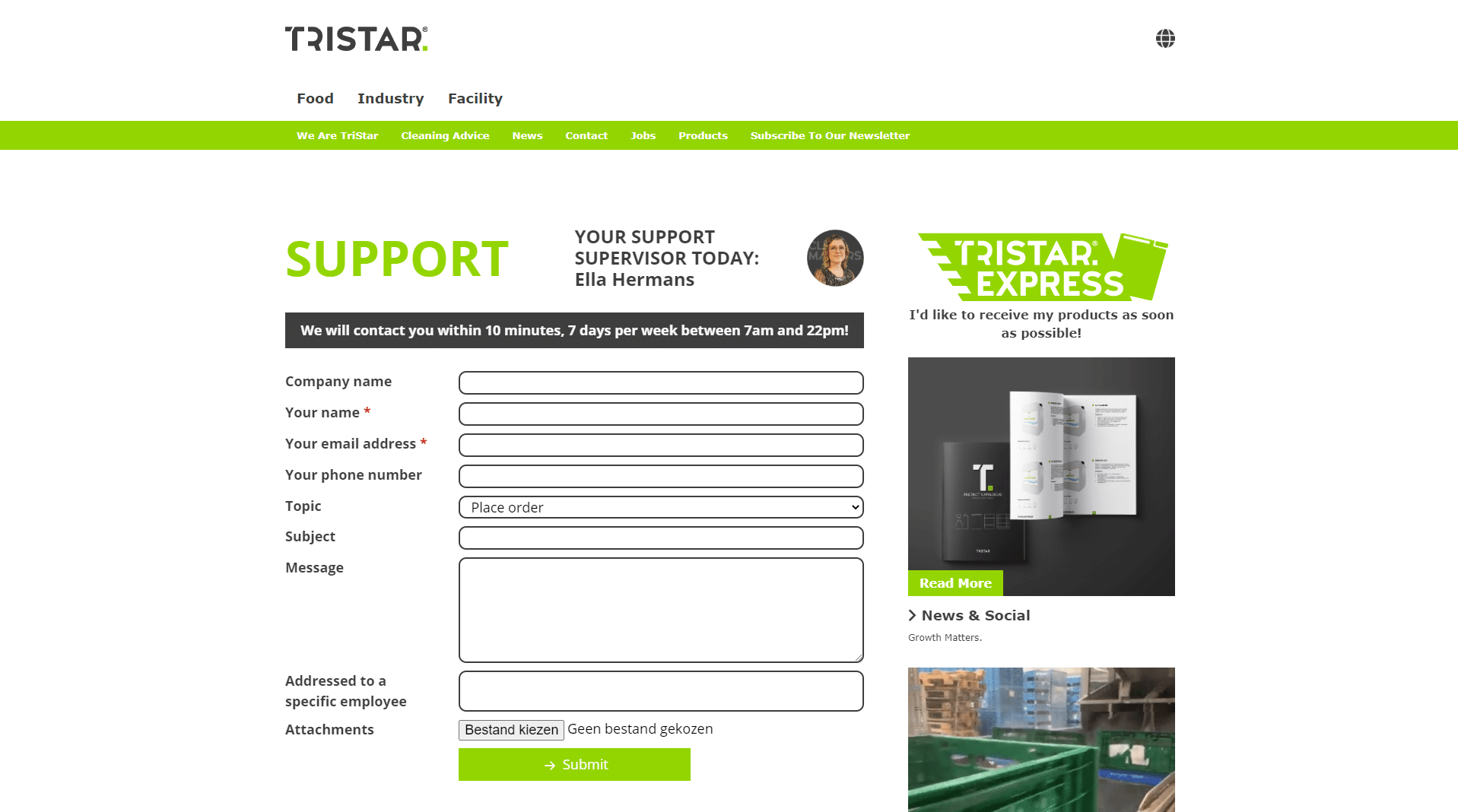 Dear Customer,
Hygiene is now more important than ever. We understand that all too well at TriStar. With our entire team, we work hard to provide you with the best possible support with our cleaning products and advice.
We attach great importance to personal contact with you as a customer. Unfortunately, however, we cannot avoid taking some measures in the context of the coronavirus. If only because part of our team now works from home. We would like to be able to respond to your questions and contact requests as quickly and efficiently as possible. That is why we ask you not to call us, but to ask your question via our support page. We are no longer available by phone. But we promise that we will always respond within 10 minutes, 7 days a week between 7:00 AM and 10:00 PM (CET).
We thank you very much for the understanding and cooperation. TriStar is ready for you, right now! You can be assured of that.
Kind regards,
The TriStar Industries team
Would you like to contact TriStar? Then click here! We will contact you within 10 minutes, 7 days a week between 7:00 AM and 10:00 PM (CET)!
We are ready for you!
My name is Jessica Verwater, I was born in The Netherlands and lived on the Island of Crete-Greece for a number of years. Somewhere on my way back home I took the challenge at Tristar Industries.
In The Netherlands I started working at a very young age. As a 4 year old I already worked in the local markets, alongside my grandparents & parents, outside on hot summer days, and also on freezing cold winter days. We sold all kinds of products, from curtains to underwear. You name it!
Over the years I finished my studies in retail and within the catering industry. Armed with that knowledge I worked in the catering industry for a short time in the Netherlands, and then moved to Greece. For several years I even had my own, very successful, business there.
After many years of living the good life in Crete, I made my way back to the Netherlands and started working in the catering industry again. During this time I met a lot of interesting people, and I got in touch with a few staff members of Tristar Industries.
After a short while they offered me a job! However excited I was, this offer pushed me right out of my comfort zone. It took me some time to take the challenge but in the end I took it gleefully!
I started as an employee in our tele-sales department and as an account manager in the sales department. Soon I felt that account managing is the direction that appeals most to me, because I'm competitive and a people person, and I am enjoying it to the fullest!
Within our company I love the energy, the creativity, the plans, the positive madness that arises sometimes, the enthusiasm of my co-workers and our feeling of togetherness. I feel blessed to be a part of the successful expansion of Tristar Industries as they're taking challenges day by day.
I took the challenge, are you taking yours as well?!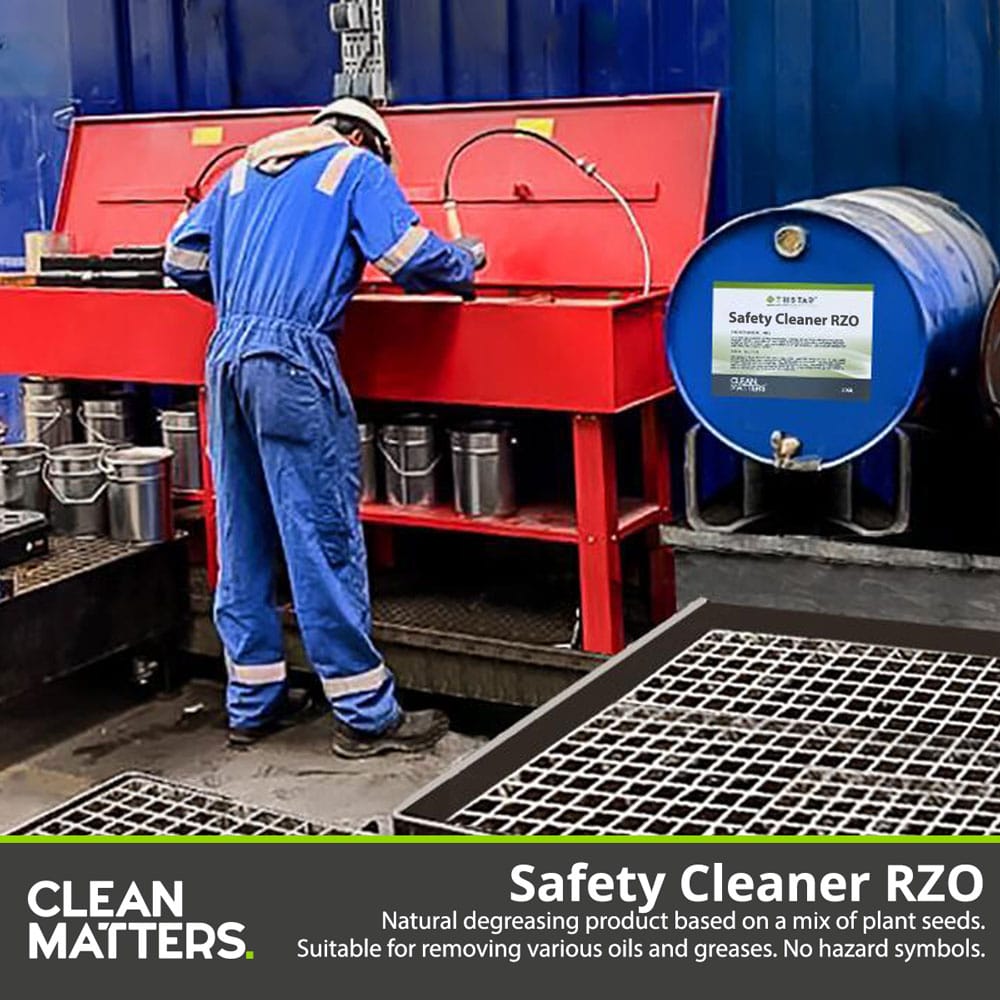 Natural degreasing product based on a mix of plant seeds. Suitable for removing various oils and greases. No hazard symbols.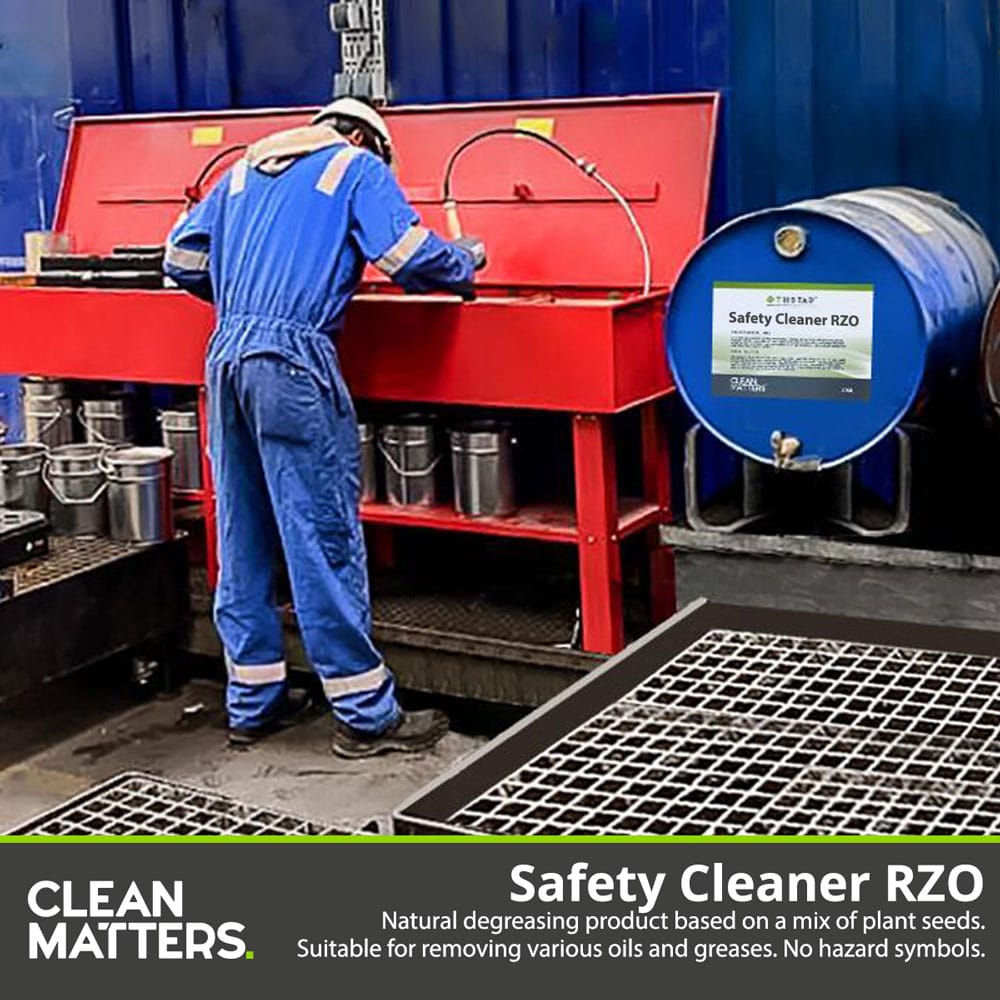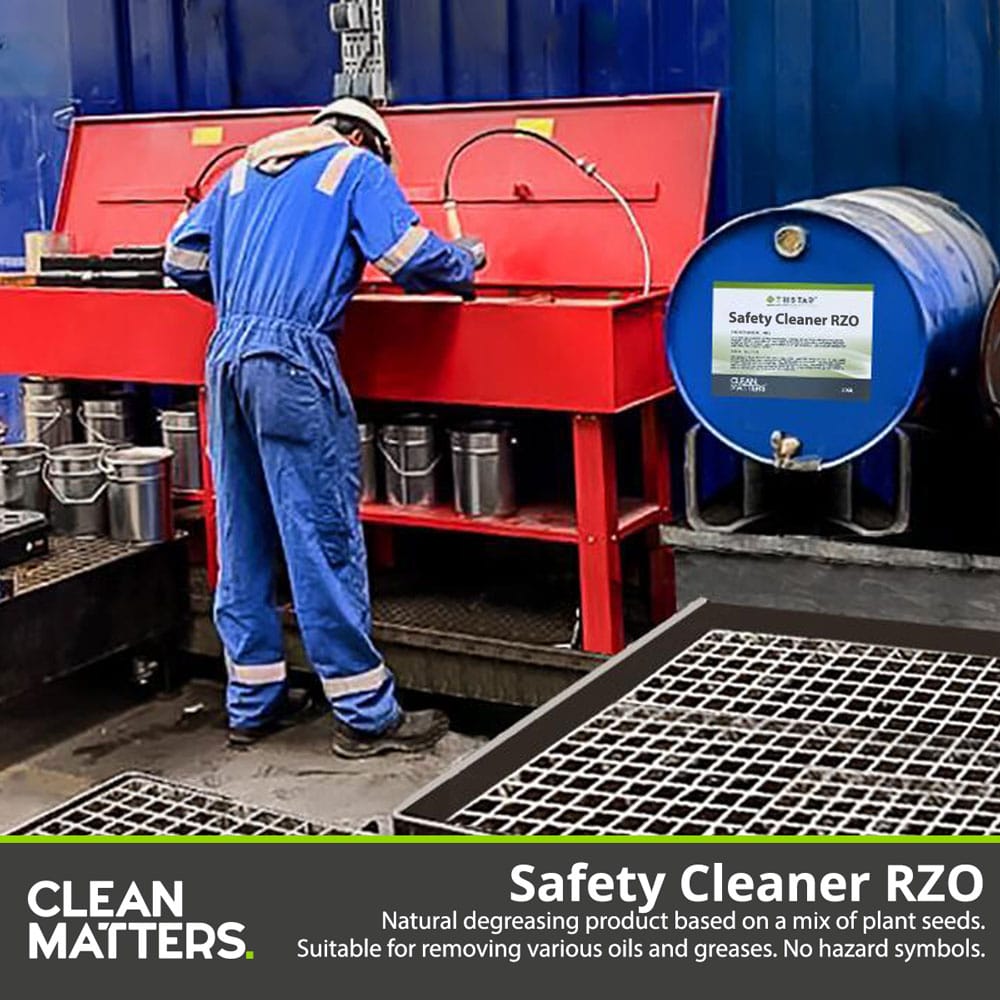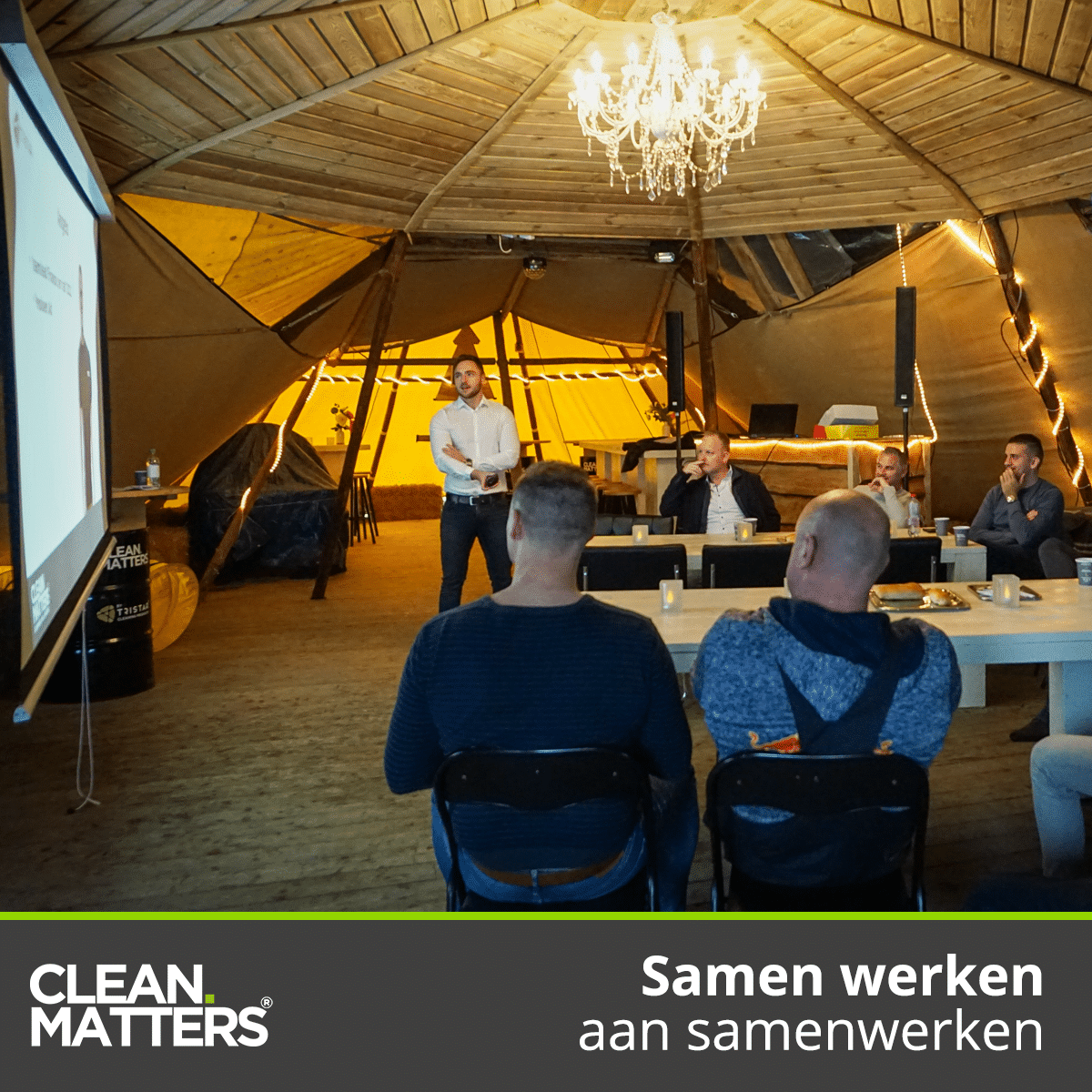 Teamwork makes the dream work.
For a growing company as TriStar communication is key.
That is why our Manager Operations, applying the motto "We have something to tell you", gave a presentation today for all our employees.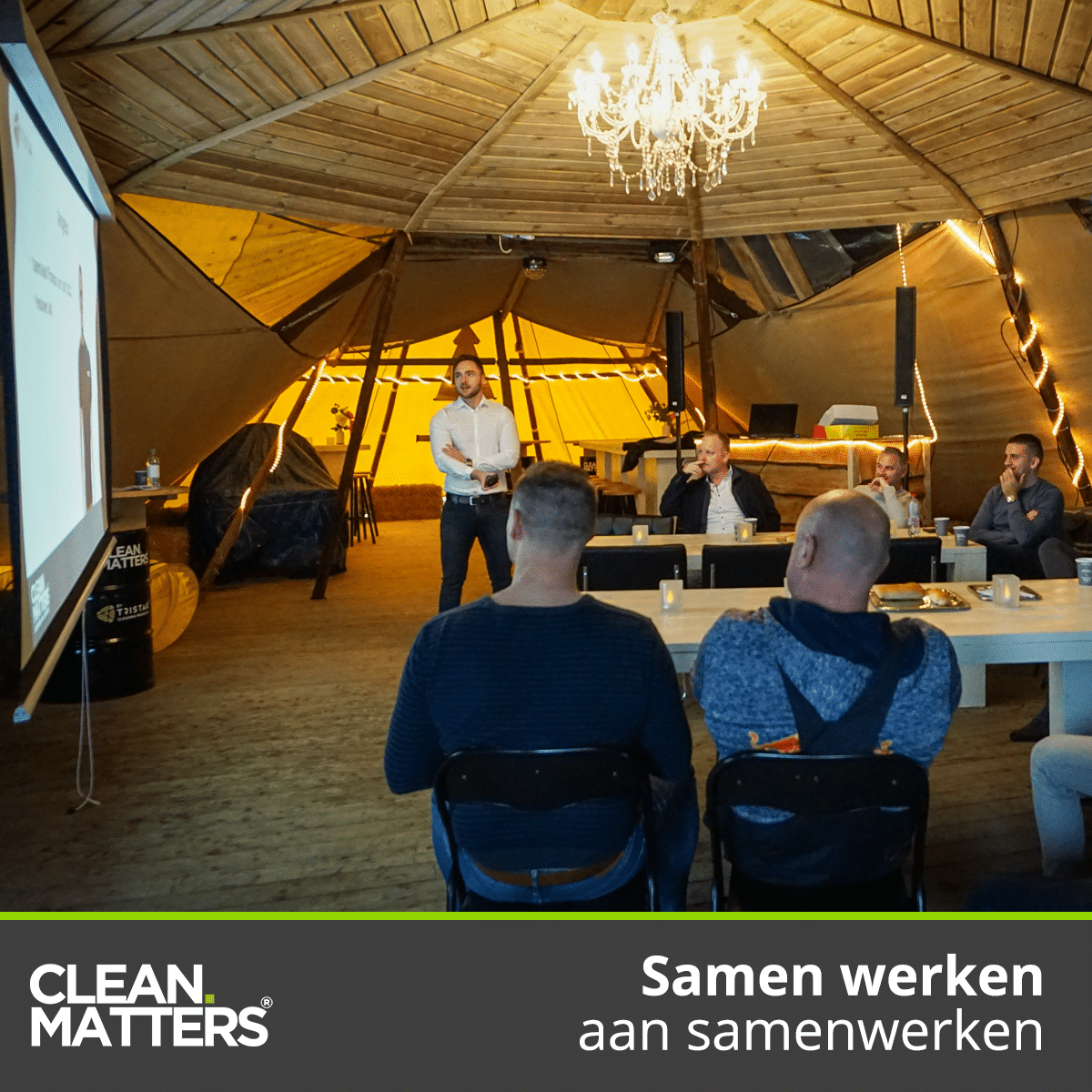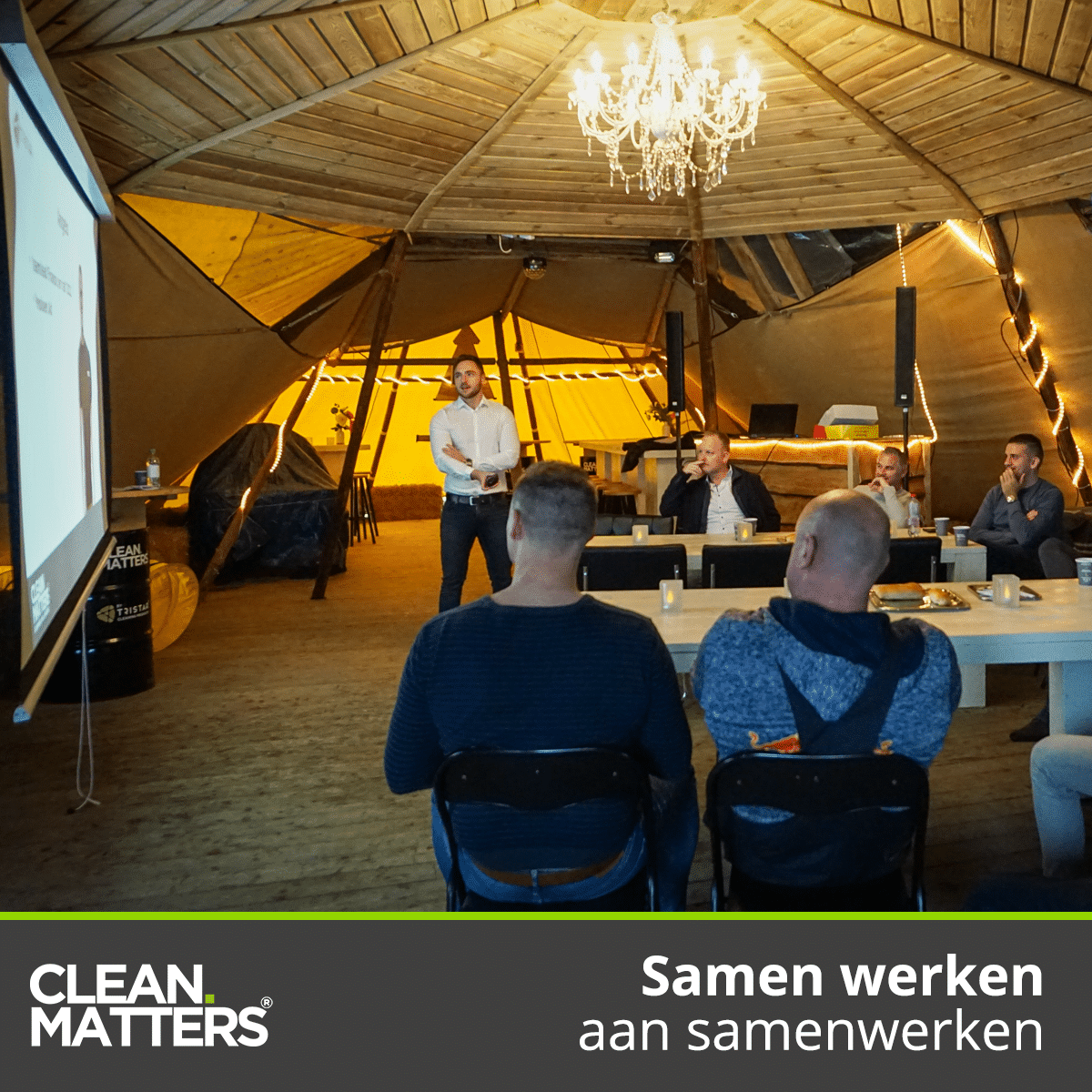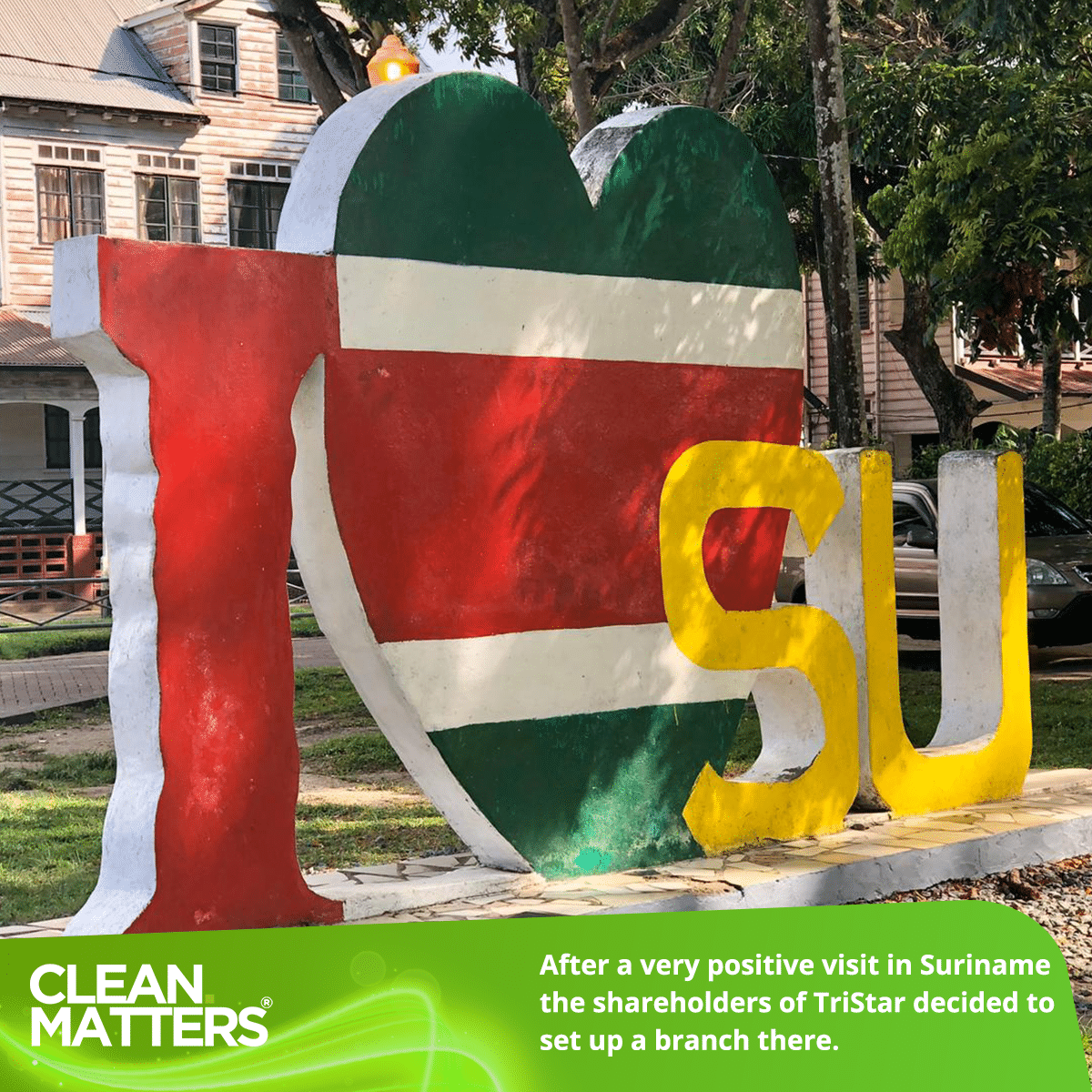 After a very positive visit in Suriname the shareholders of TriStar decided to set up a branch in SU. The management of TriStar will use the next coming months to figure it out. The goal is to have a branch operative halfway 2020.
Team Jochems racing consisting of pilot Dennis Jochems and navigator Frank-Willem Jochems participated in the rally spectacle "De Nacht van Achtmaal" and have achieved 1st place! The film below shows some highlights and an interview with the winners.
From August 2019, TriStar is the new main sponsor of the first team of Football club R.S.V. from Rucphen.
Beautiful new billboards were proudly presented last week, which are placed near the side-lines of the main field.
A team photo will follow soon and we are very curious about the new shirts on which our logo will also be displayed.
We wish RSV 1 successful and sporty seasons and of course we're hoping on a championship ????.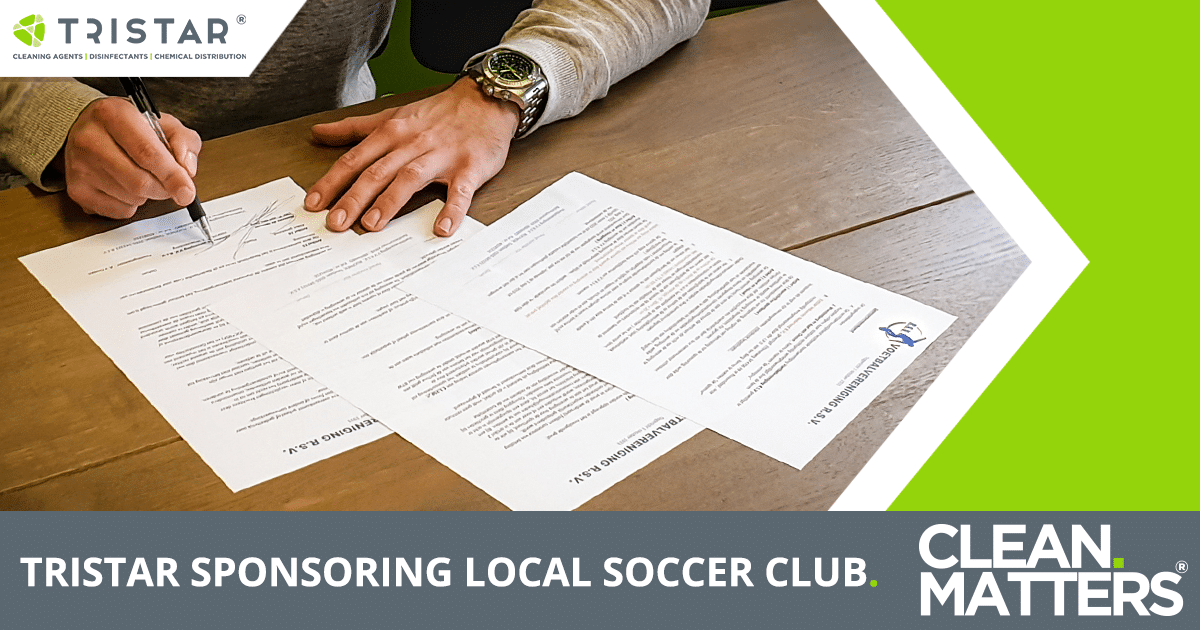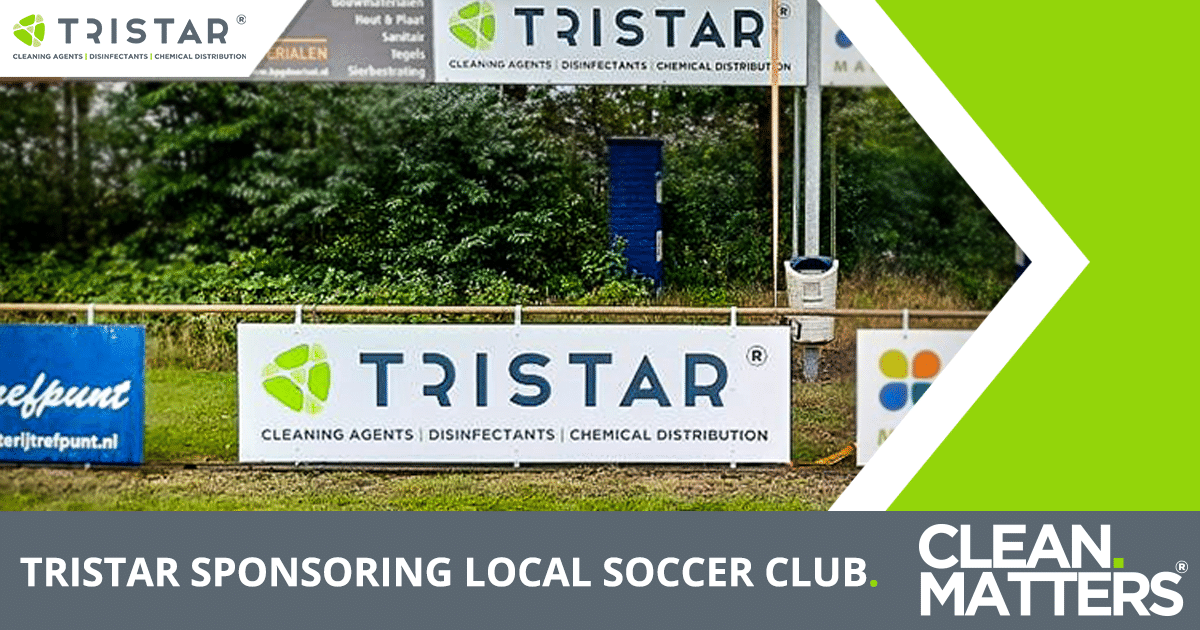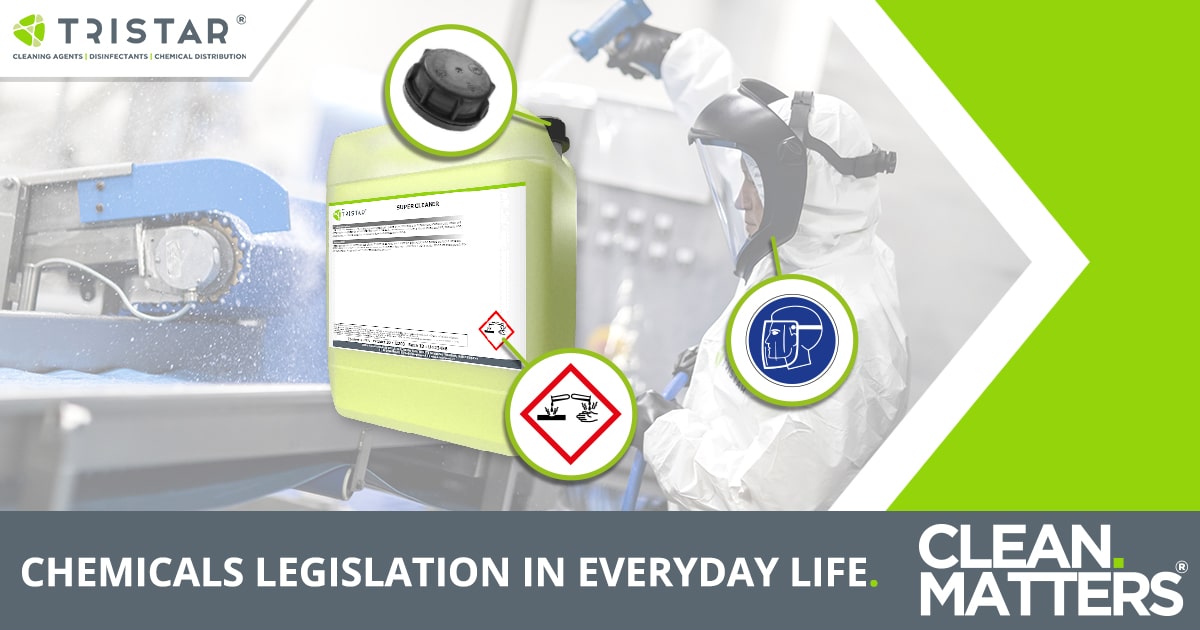 Companies like TriStar, who buy, develop, manufacture and work with chemical substances, are inevitably bound by all kinds of laws and regulations, such as CLP, GHS, REACH and ADR. All these regulations cover different aspects, though often they overlap. Their common goal however is always to ensure health and safety for man and environment.
CLP, since 2009, is legally binding about classifying, labeling and packaging of chemical substances and products, and is based on the United Nations Globally Harmonised System for hazard classification of substances and mixtures. One of the main goals of CLP is to determine if substances or mixtures possess properties that lead to the classification hazardous.
CLP also addresses the requirements of REACH, a regulation of the European Union, which equally aims to improve the protection of human health and the environment from the risks of chemical substances and mixtures. REACH stands for Registration, Evaluation, Authorisation and Restrictions of Chemicals, and establishes procedures for collecting information on the properties and hazards of substances.
By means of mandatory labels (pictograms) and safety data sheets, consumers are informed about these possible hazards of the products they plan to use. Linked to these pictograms are the Hazard- and Precautionary statements, that give advice about the hazards and the correct handling of chemical substances and mixtures.
For the sake of clarity and understanding, labels and safety data sheets should be issued in the official language of the country where the chemical products are sold.
Finally the last treaty that must be respected is the ADR (European Agreement concerning the international Carriage of Dangerous Goods by Road), which governs the transport of hazardous materials, and which states the conditions that should be met, concerning the packaging and labels, as well as the means of transportation. The ADR includes a list of UN-numbers, that indicate the hazard class in which the substance or mixture is classified. ADR is harmonised with the inland waterway- and rail transport.
TriStar strictly complies with these laws and regulations, and indeed, we prefer to stay ahead, as obviously we share this objective: protect the health of our employees, customers and contractors, as well as the environment.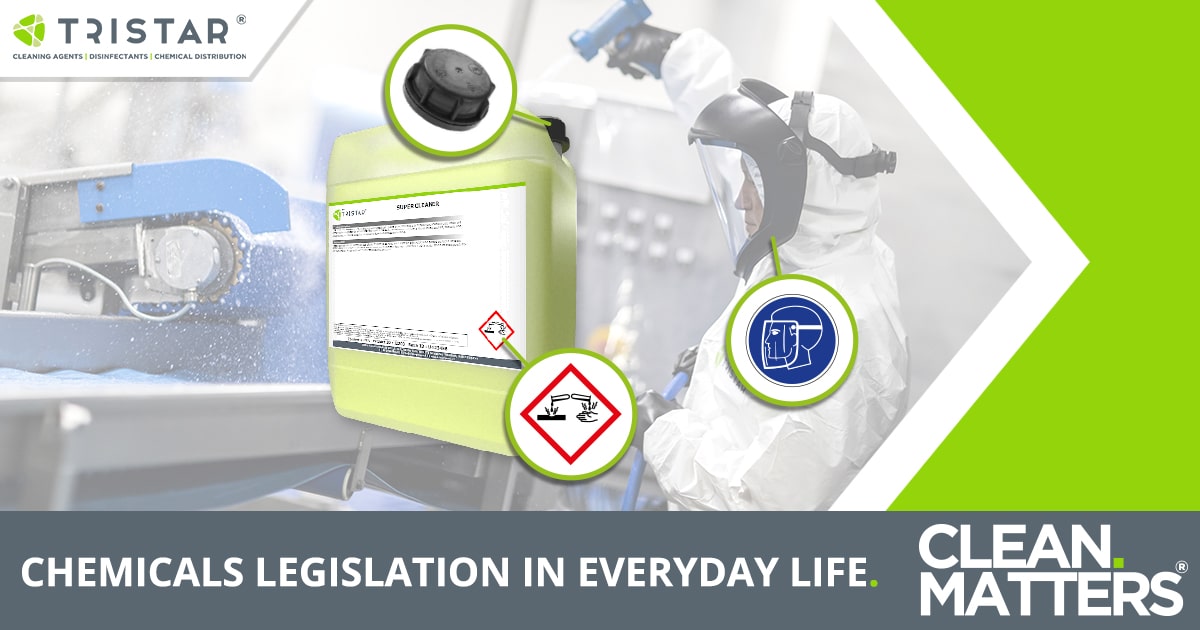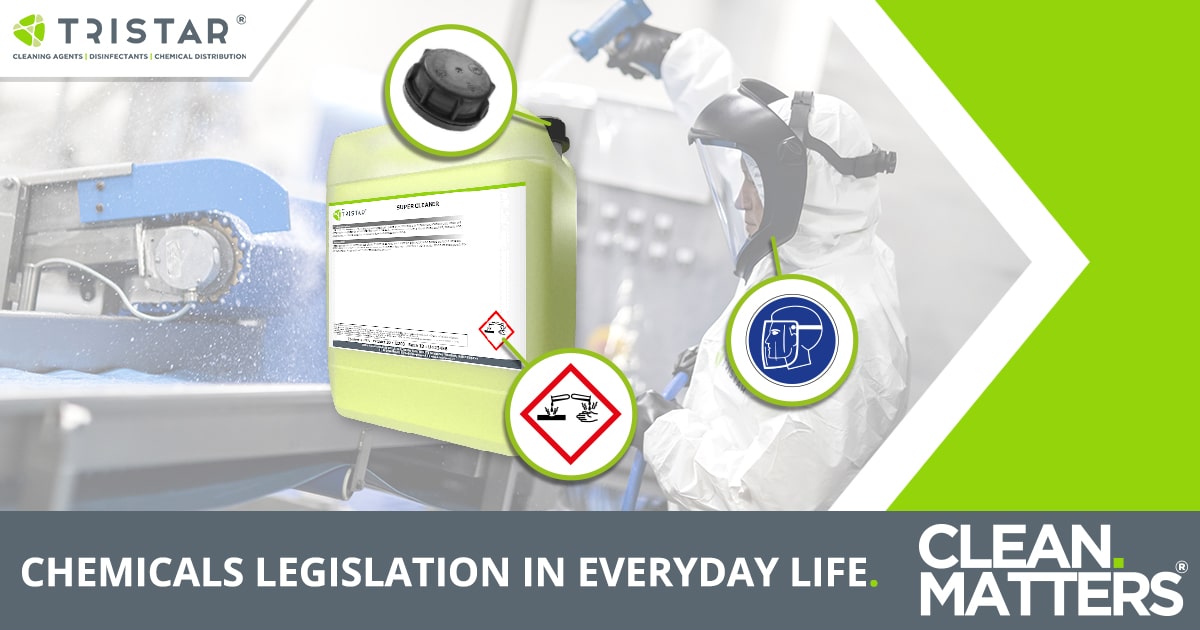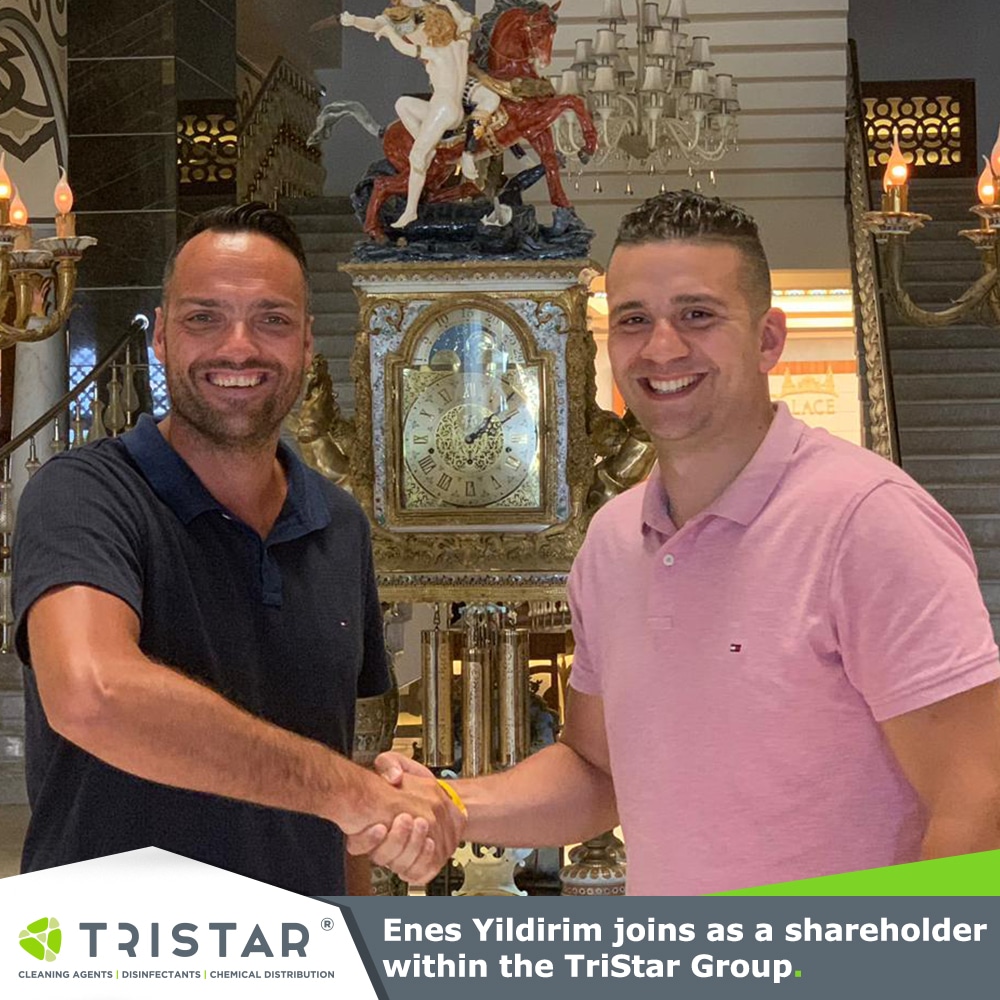 TriStar Group welcomes new shareholder, Enes Yildirim, to the Group.
During their trip to Turkey this week to establish a local Turkish entity, Paul CEO of TriStar (left) and Enes, employee of the TriStar Group (right) have reached an agreement.
Enes will invest in buying a package of shares and begin an internal traineeship which will lead to him assuming the role of Sales Manager in four years.
This step with Enes is based on our vision, mission and core and family values. Based on those principles, this is an exciting step for us as we build the foundations for growing the business in the future.
The current board wishes Enes every success as he embarks on this new venture.
Paul van den Berg (left), Enes Yildirim (right)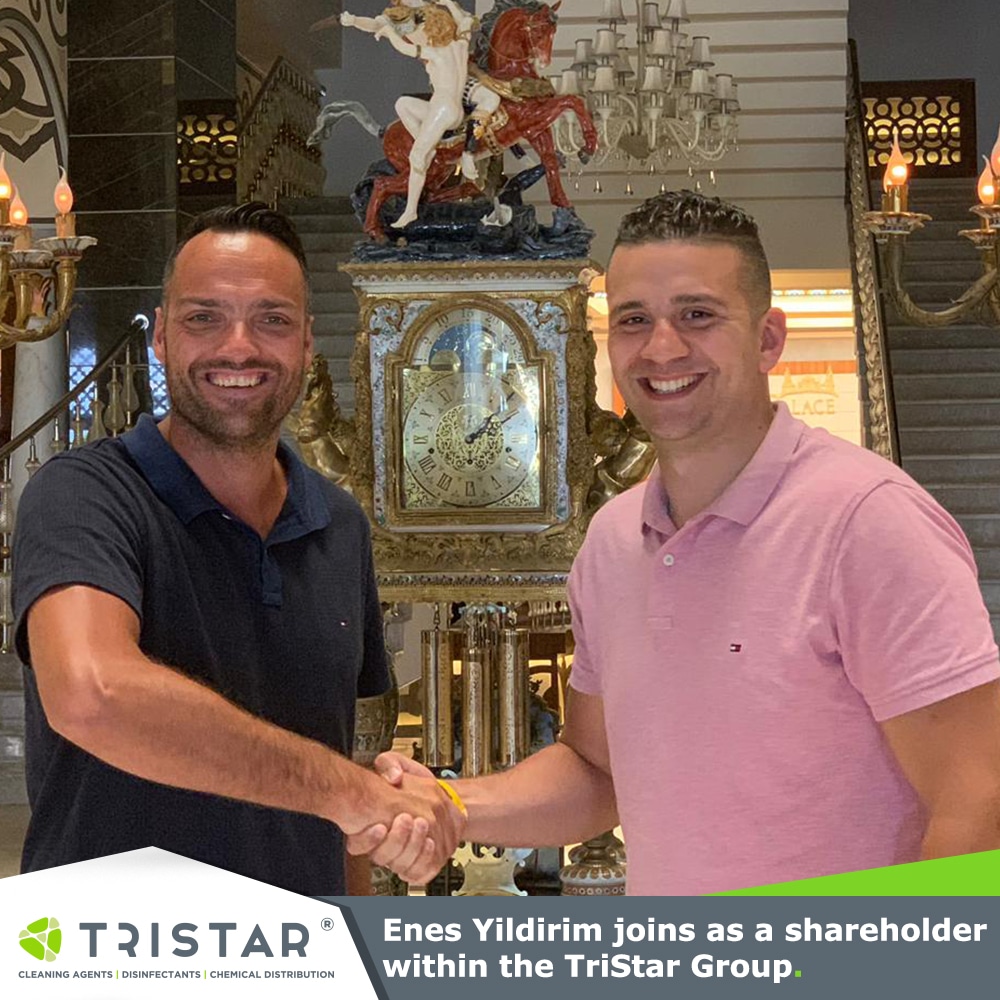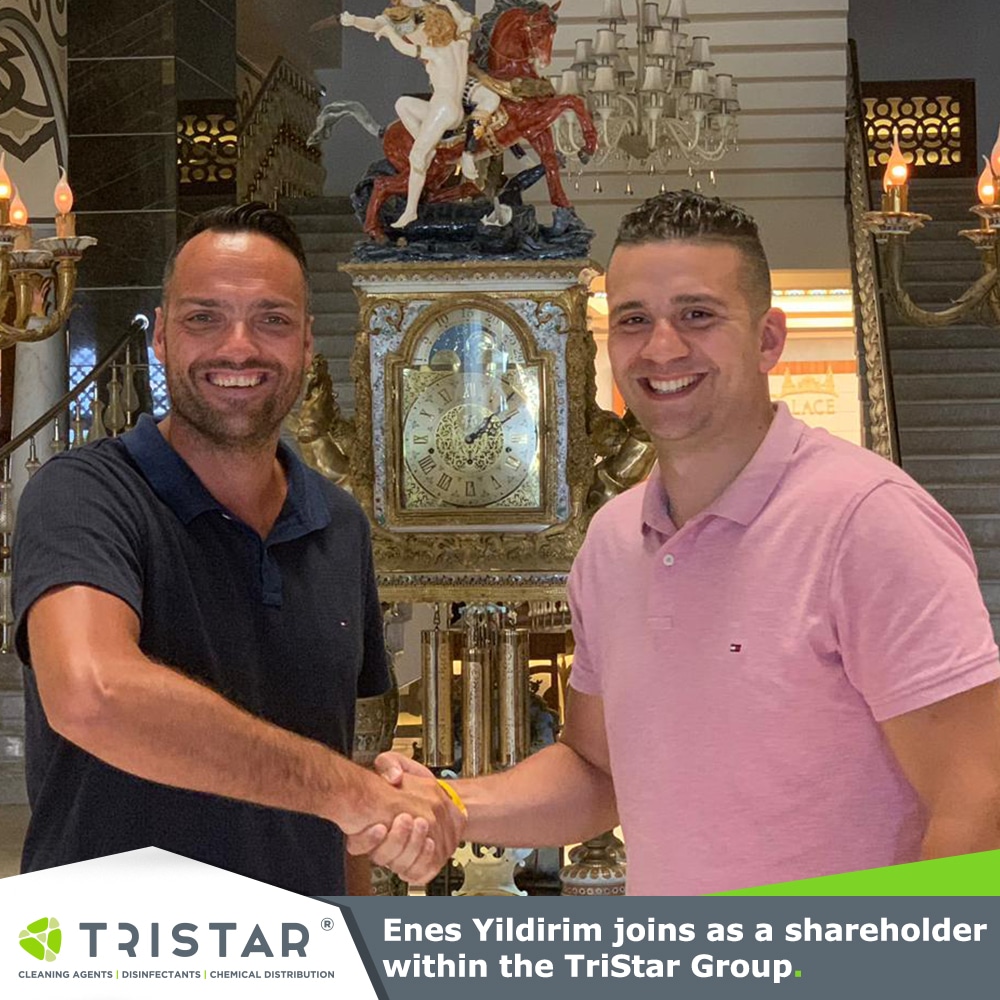 Life is full of opportunities – the challenge of Sjoerd
As a high school dropout I worked in a bar for several years. For a while I didn't know what would be the next step, the next chapter in my life, until I took the challenge at TriStar Industries. And this changed everything.
During my studies at the HZ University of Applied Sciences I soon realised that I made the wrong choice. At the same time I had a job in catering, and loved everything about it! I worked as a waiter, as a bartender and I even spent some time in the kitchen. So when I decided to quit school, the most logical step for me was to start my fulltime career in catering.
And so I did! This was one of the best learning experiences for me, and largely contributed to the person I am today. Growing up from being shy and insecure to having a clear vision for the future and knowing exactly what I need to do to achieve this.
In the bar where I worked I met some TriStar employees, and besides the regular chitchat they asked me what I wanted in life, and If I wanted to look further then my current work. They offered me an internship in their financial department, and from the first moment on I was very confident that I wanted it, so I said yes.
This was the start of the busiest period I ever had in my life. I worked at Tristar for two full days and behind the bar for five to six nights. After six months the internship turned into a job for two days and grew in one year to five days a week. Still my other job wasn't finished yet. It took me almost two years before I could devote myself exclusively to TriStar.
All the hard work paid off in the end and I got myself a job with endless possibilities. I even went back to School to get my Bachelor in Finance & Control at Avans University of Applies Sciences. Life is and will always be full of challenges, I see them more as opportunities and I want to seize them all.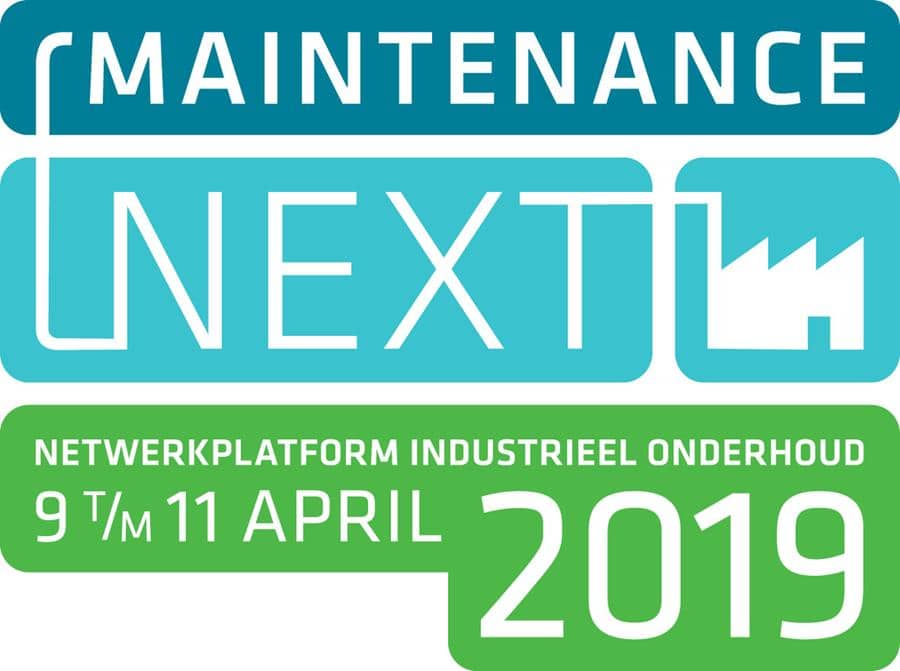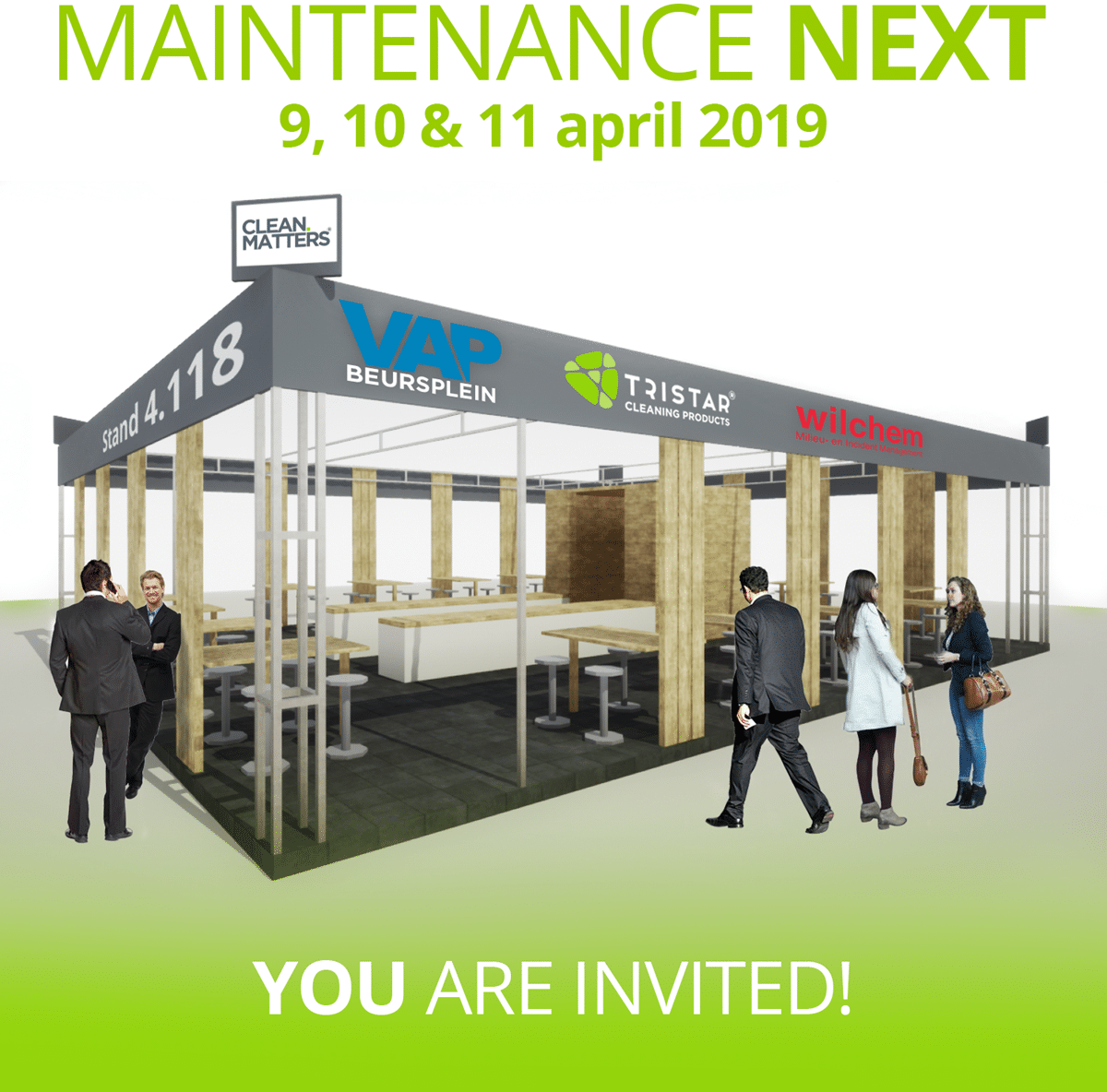 We would like to invite you to visit Maintenance NEXT from 9 to 11 April 2019 in Rotterdam Ahoy. Maintenance NEXT is the most important meeting place of the Benelux for everyone who has to deal with industrial maintenance.
The themes Smart Industry, people and Aging assets are central to the coming edition of Maintenance NEXT. Meet the exhibitors, participate in the presentations and get to know the promising start-ups on the Innovation Square.
Go to www.maintenancenext.nl/ for an overview of all exhibitors and the current program and visit us at our stand!

REGISTER HERE FOR A FREE VISIT